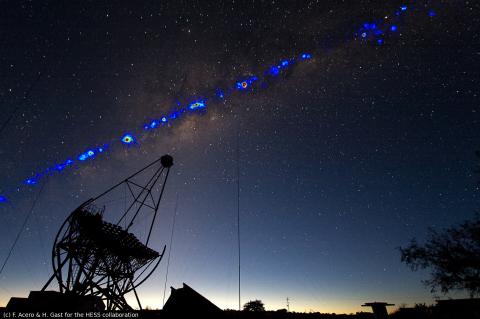 Ongoing program : AstroParticle Symposium 2021
This is the second edition of the AstroParticle symposium. The program will cover topics:
From High-Energy cosmic rays, gamma-rays, neutrinos to dark matter and gravitational waves.
Emphasis on multi-wavelength & multi-messenger studies.
Put into context and perspective the revolutionary breakthroughs that occurred in the last few years.
Mixed audiences between theorists and experimentalists during most of the programme.
The format will be flexible enough to allow for strong interactions between participants. There will be working sessions every day with dedicated office space for participants and on Tuesdays, a « conference » format day with invited speakers.
For more information regarding this program click here.
Under the sponsorship of P2IO, P2I, IN2P3 master projet, APPEC and CEA.